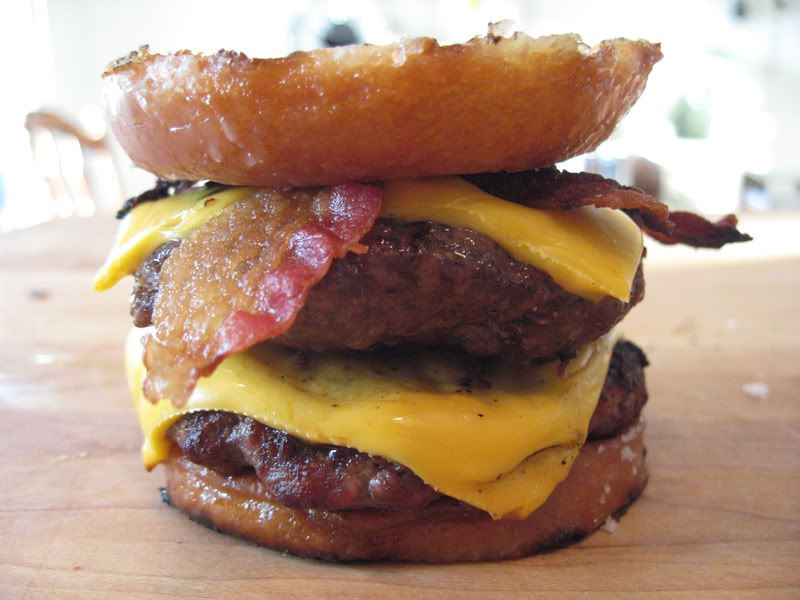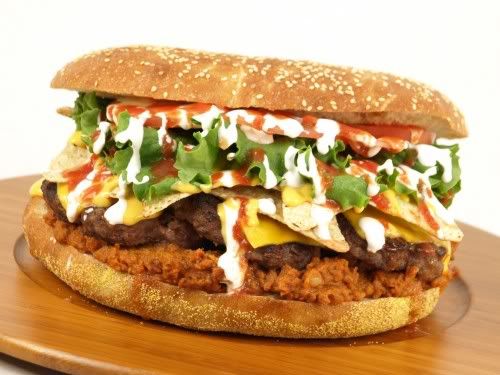 I have yet to try the famous Luther Burger and while I don't particularly care for baseball, I would be willing to drive to Comstock Park Michigan just to try the West Michigan Whitecap's Fifth Third Burger. These are just two of the many amazing foods that have escaped my grasp thus far. Every now and then I take a look around the internet and come across some amazing finds of food fatness. Today I have focused on my favorite meal of the day, breakfast. At no other time can we eat pan fried cake batter and not be judged by others.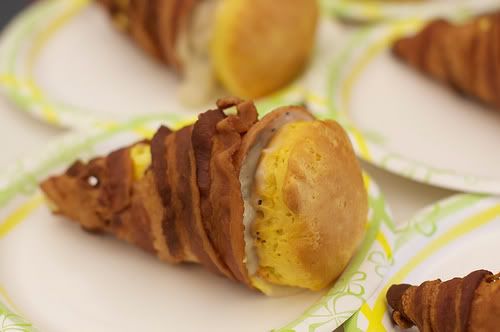 I came across this amazing invention and automatically wanted one… okay, maybe five. This beauty consists of a bacon cone filled with scrambled eggs and country gravy topped off with a biscuit. There is nothing better than putting regular foods together in a stunning display of gluttony.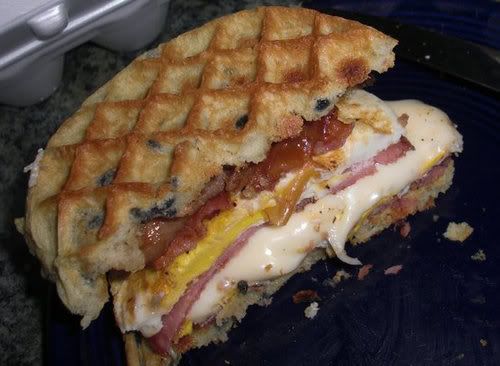 Another one of my favorite things I found was this blueberry waffle sandwich. This healthy start to your day has two eggs, two sausage links, ham, string cheese and bacon squeezed between two blueberry waffles that have been glazed with maple syrup.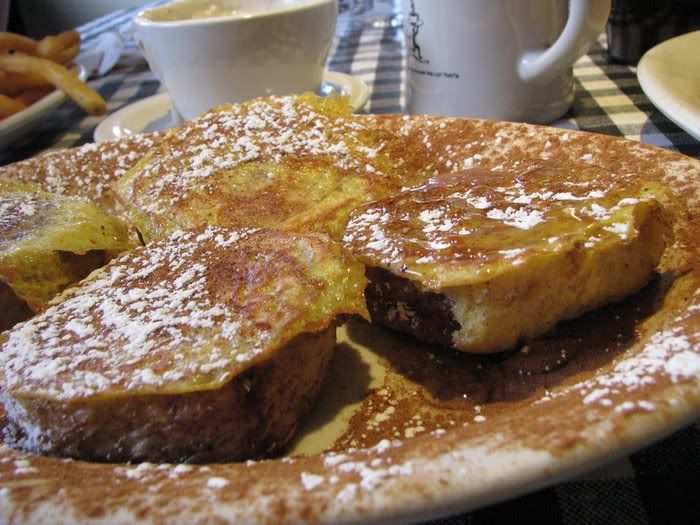 It's not enough that the regular pancakes, waffles and french toast that we have are bad for us… we have to make them worse… I mean delicious. I tip my cap to the likes of The International House of Pancakes for providing society with cream cheese stuffed French toast and all you can eat pancake platters. One of my personal favorites that I don't think is served anymore is the cinnamon role French toast. Take a delicious and sticky cinnamon role, cut it in half, dip it in French toast batter and fry that baby up! Covered in maple syrup, this morning starter will make your teeth ache for hours… wonderful.
da6cxqkyr4